Week 10 of 16 Juggernaut
COACHES COMMENT: 
Another week of the Juggernaut rolls on…  As the intensity increases (the weight on the bar), the volume (number of repetitions) continues to drop.   This week we will be performing 6 sets of 2,2,5,5,5, AMRAP. The weeks ahead are going to test your strength and bravery, and hopefully results in some solid improvements.  The programme has shifted from a hypertrophy style to a central nervous system (CNS) style of training.
Much to the surprise of most , lifting heavy weights does not make you BIG (especially females: get article to read this week: Gilrs – Why bother lifting weight?).  Hypertrophy (muscle growth) comes from lifting a weight many times and causing high levels of muscle damage.  You may have noticed that in the first few weeks of Juggernaut you were sore and the DOMS were more painful than normal.  The stress of high volume training causes the muscle to grow because of the muscle damage, but only if nutrition, sleep and stess management creates and environment for muscles to grow.  Lifting heavy objects for lower number of repetitions trains' intermuscular strength and the CNS.  There is very little damage done to the muscles when lifting heavy weights for a low repetitions, the volume of work is low and hence the muscles don't grow.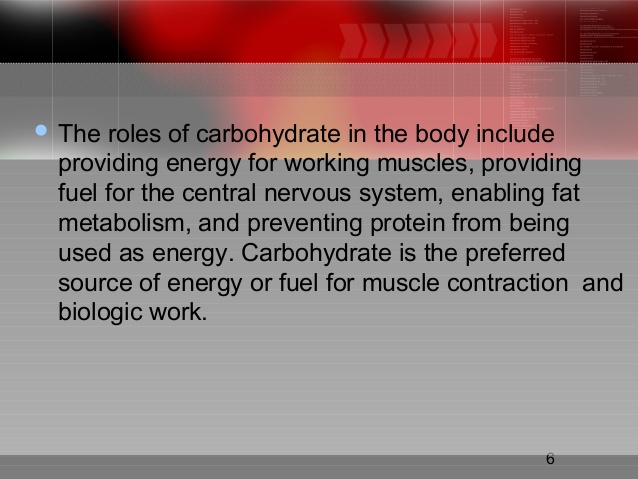 CNS training can be very taxing to the body and the mind; it can quickly take its toll on an athlete.  When lifting heavy weights multiple times in the same week we will soon become fatigued. Your nutrition plays a huge role in your ability to recover from these heavy sessions. Carbohydrates (CHO) are the primary fuel for the brain and hence the CNS.  Carbohydrate depletion can cause athletes to have tunnel vision, nausea, or even feel a little dizzy when lifting heavy.  Low-carb diets can impact an athletes ability to recover from a session, not so much DOMS, its more of a tied feeling.
If your goals are to improve your strength over the coming weeks I suggest you start to pay more attention to your CHO intake.  Over the coming weeks we will be performing 6+ heavy sets of compound movements and we should aim to be consuming between 3.3–4.4g of CHO per Kg of bodyweight on training days. On non-training days you can lower the CHO intake to be between 2.2g-3.3g per Kg of bodyweight.
If your goal is body composition focused you may want to consume a little less CHO than the strength athletes.  This is an individual thing and the exact intake of CHO will depend on your total training volume (how many session per week, are they high volume met-con sessions, or moderate volume CrossFit session?).  An increase in volume and/or an increase in heavy lifting will increase the requirement for CHO to fuel the machine.  At a minimum you need to be getting 2.2g of CHO per Kg of bodyweight per day.  If you start to feel low on energy and struggle to recover for training you may need to increase this amounts.  Low-carb dieting for long periods of time can have health impacts if not monitored closely.  Our digestive systems are a fragile ecosystem and starving them of CHO will impact your hormones, your energy, your CNS, and recovery from the stess of training.  Low-carb diets can produce great body composition results in the short term, but can cause health impacts or weight gain in the future when you start eating normal again.  Balancing macronutrients (protein, CHO and fats) is critical for optimal health and performance.
WOD GOALS:  This week I've added some WOD GOALS to the WOD of the day.  There is a method to the madness and the design of WODS…most of the time.  So lets see if you can figure out the difference between each style of WOD and can you challange yourself to achieve the desired impact?
LOG YOUR SCORES: Far too often we finish up the workout and everyone rush's off to their busy lives. Many of you are failing to write you scores on the whiteboard.  This is a real shame, as the community of CrossFit is designed to help motivate each other and to pay some respect to those making improvements from week to week.  It would be great if more people could write their final scores up.
RECOMMENDED WEEKLY READING:
CrossFit 1864: "Get your hands outside your shoulders" –  for the health of your shoulders and for otimal performance athletes need to know the correct front rack "archetypal shape."
CrossFit Hackney: My Deadlift Mantra – Stretch shares some of his deadlifting magic lifting dust.  If you want to deadlift seriose weights safley your going to need to pay more attention to you deadlifting mantra. The deadlift is the queen of all exercises, but its also one of the most dangerous exercises if performed incorrectly.  What is your deadlifting mantra?
Precision Nutrition: Working out when sick? – Everybody gets sick. But it's tough to know what to do about it; do you exercise when sick or not?  Is adding additional stress to the body going to make you recover faster?  Will resting make you lose you gains?
JTSstrength: Squat Jumps to Maximise Athletic Power – Being jacked and strong is nice, but expressing strength fast and generating tons of power separates the contenders from the pretenders on the playing field and the platform.  As children we learn to crawl, stand, walk, run and explore what our bodies are capable of…. then as adults we stop exploring?
Fuel Around Training: Chapter one: Protein –  "How much protein should a CrossFitter eat if a CrossFitter should eat protein?"  What is protien?  What does it do? How much should you eat? When should you eat it?
CrossFit Hackney Downloads
CrossFit Hackney Levels Spreadsheet
CrossFit Hackney Juggernaut Spreadsheet