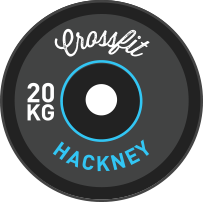 Welcome to Phase 5, week 8 of our 2018 training plan.
Week 8. This week you'll be repeating your basic lifts from last week, so look for a few extra kilos on the bars. You should still be making all your lifts: we are not in the realm of failing reps or sets.
We don't write a "de-load week" into our programme as many of you have different training goals and training schedules, but if you have been following the plan for the last 7 weeks and are feeling a little jaded it might be time to back up a little. Move some weight but don't fight the weight when doing WODs or longer exercise pieces. Check your work rate: you don't need to be at 90% effort – 60-70% will do just fine. Rolling around on the floor after every workout isn't your aim. Its really important you begin to listen to your bodies not breaking your bodies.
"leave your ego at the door".