CF training program, Phase 2, week 12, 12/6/17 – 18/6/17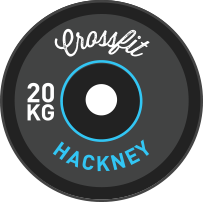 Welcome to the final week of our second 12 week program of 2017.
This week…
Yes it's finally come around – it's the final week of this phase and we can wave goodbye to Barbara and wish her well. She has been a tough but fair mistress. We have seen some great gains (traps, glutes, biceps, thighs) all around, lots of good quality lifting and a lot more solidity under the bar and through some tough WODs.
This week we are asking you to dig deep into your functional and Olympic lifts and set yourselves up with some new 3rpm PRs. There is also plenty of material to get stuck into  to become even more beach ready.
Wall balls and kisses  x
Monday
Olympic lifting clean day

Strong

Fit

10 min warm up – coaches choice

10 min warm up – coaches choice

12min – E2MO2M – 6sets

A1. 3x Clean high pull

A2. 3x Power cleans

A3. 3x Front squats

A4 3x Power jerk

16min – To achieve a your 3rpm for the day

B. Clean and press

12min – E2MO2M – 6sets

A1. 3x Clean high pull

A2. 3x Power cleans

A3. 3x Front squats

A4 3x Power jerk

16min – E2MO2M – 8 sets

B. 8×3 Power clean and press

12min -working your way up the ladder in 1s and 5s

1x power clean and press @75%A

5x air squats

2x power clean and press

10x air squats

3x power clean and press

15x air squats

ETC

12min -working your way up the ladder in 1s and 5s

1x power clean and press @65%A

5x air squats

2x power clean and press

10x air squats

3x power clean and press

15x air squats

ETC
Tuesday
Lower body Pull day

Strong

Fit

10 min warm up – coaches choice

10 min warm up – coaches choice

12min E2MO2M – 6sets build to a new 3RPM

A. Deadlifts 6×3,3,3,3,3,3

18min EMOM – 18sets

Min 1- DB / KB Walking lunges x20

Min 2- RKBS x12 – Heavy

Min 3- ME burpees

12min E2MO2M – 6sets build to a new 3RPM

A. Deadlifts 6×5,5,3,3,3,3

18min EMOM – 18sets

Min 1- DB / KB Walking lunges x20

Min 2- RKBS x12 – Medium

Min 3- ME burpees

Teams 3 -Max distance and T2B in 20mins

1.Rowing 250mtrs

2.ME K2E (scale) during row

3.rest

Teams 3 -Max distance and T2B in 20mins

1.Rowing 250mtrs

2.ME K2E (scale) during row

3.rest
Wednesday
  Upper body – Push day

Strong

Fit

10 min warm up – coaches choice

10 min warm up – coaches choice

12min – E2MO2M – 6sets

A. Bench press 6×5,5,3,3,3,3 build to new 3RPM

8min E2MO2M – 4 sets

B1. Weighted Rings Dipsx10

B2 Weighted Ring lock out ME

12min – E2MO2M – 6sets

A. Bench press 6×5,5,3,3,3,3 build to new 3RPM

8min E2MO2M – 4 sets

B1.Toes down Dipsx10

B2 Dip lock out ME

10 rounds

10x Single arm DB thrusters- Left

20 DU

10x Single arm DB thrusters -Right

20 DU

10 rounds

10x Single arm DB thrusters- Left

40 Singles

10x Single arm DB thrusters -Right

40 Singles

Thursday – gymnastics
Friday
Olympic – Snatch day

Strong

Fit

10 min warm up – coaches choice

10 min warm up – coaches choice

12min – E2MO2M – 6sets

A1. 3x Snatch high pull

A2. 3x Power snatch

A3. 3x OH squats

A4 3x Snatch balance

16min – To achieve a your 3rpm for the day

B. Snatch

12min – E2MO2M – 6sets

A1. 3x Snatch high pull

A2. 3x Power snatch

A3. 3x OH squats

A4 3x Snatch balance

16min -E2MOM – To achieve a your 3rpm for the day

B. 8×3 Power snatch slowly build the weight each set.

6 rounds rest 1min between rounds

5x Power snatchs @ MX 50%B

10x UB wall balls – Heavy

Time each round please

6 rounds rest 1min between rounds

5x Power snatchs @ MX 50%B

10xUB wall balls

Time each round please
Saturday
Lower body squats day

Strong

Fit

10 min warm up – coaches choice

10 min warm up – coaches choice

8min EMOM – 8sets

A1. ODD split squats 12 (6el)

A2. EVEN squat to squat jumps 10+5

12min E2MO2M – 6sets

B. Back squats 6×3,3,3,3,3,3,3 build to a new 3rpm

8min EMOM – 8sets

A1. ODD split squats 12 (6el)

A2. EVEN squat to squat jumps 10+5

12min E2MO2M – 6sets

B. Back squats 6×3,3,3,3,3,3,3 build to a new 3rpm

12min With a partner alt rounds

10x box Jumps

10x single DB /KB GTOH (5each side) -Heavy

12min With a partner alt rounds

10x box Jump up step down

10x single DB /KB GTOH (5each side) -light
Sunday
Upper body Pull day

Strong

Fit

10 min warm up – coaches choice

10 min warm up – coaches choice

8min – EMOM -8sets

C1. Odd- Ring rows x10

C2. Even- Hanging shrugs x10

12min – E2MOM2M – 6sets

B. Weighted Pull ups 6×3

8min – EMOM -8sets

C1. Odd – Ring rows x10

C2. Even- Hanging shrugs x10

12min – E2MOM2M – 6sets

B. Toes down Pull ups 6×3-5

Working in teams 3- relay style

1600mtrs run (100mtrs)

180 wall balls (10each) 12/9

1200mtrs run (100mtrs)

120 AKBS (10each) 32/24

900 mtrs run (100mtrs)

60 Burpee pull ups

Working in teams 3- relay style

1600mtrs run (100mtrs)

180 wall balls (10each) -medium

1200mtrs run (100mtrs)

120 RKBS (10each) -medium

900 mtrs run (100mtrs)

60 Burpee to target