CF training program, phase 2, week 2 7/8/17 – 13/8/17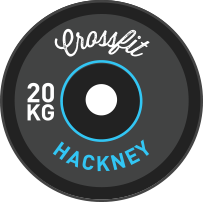 Week 2 of our new training phase, Louie. Read more about Louie here.
Week 1 is done and dusted and week 2 is on you like another episode of Game of Thrones. So how did you find week 1?  A few people have mentioned that we have added some  longer rest periods. Resting isn't a crime and although experience tells us that many CrossFitters feel uneasy resting, it ain't all balls to the walls. Rest periods are there for your to system to reload, glycogen levels to go up, time to think about your form and listen to your coach (sorry about that).
You have tested Jackie and Helen, so to speak and noted your numbers down, you know how it feels and where you need to work your weaknesses.
This week we are looking to repeat a number of movements so you really get to grips with them. There are a series of repetitive WODs: make a note of reps / times and aim for consistency, this doesn't mean go slow, challenge yourselves, you guys are well fit. Make the most of your rest period.
Have a sweet week x
Monday
ME Lower

Strong

Fit

Warm up 5mins Mobility

Warm up 5mins Mobility

8min -E2MO2M -4sets

A1. 3x Snatch Press (behind neck)

A2. 3x Snatch Jerk

A3. 3 x OHS

6 mins-E2MOM – 3sets

A. Snatch Jerk + OHS x 2+2   -Heavier than last week.

8 mins-E2MOM – 4sets

B.OHS x 3-5@33×1 -Medium

15 mins to do 5 "working" sets

C. Back Squat x 5 @3010

8min -E2MO2M -4sets

A1. 3x Snatch Press (behind neck)

A2. 3x Snatch Jerk

A3. 3 x OHS

6 mins-E2MOM – 3sets

A. Snatch grip behind neck press +Goblet squats x 2+8

8 mins-E2MOM – 4sets

B.OHS x 3-5@33×1 -Light as FORM allows

15 mins to do 5 "working" sets

C. Back Squat x 8-10 @3010

5 Rounds for time:

20 DB / KB Walking Lunges (Heavy weight)

10 Burpee

*Aim to keep it even times per round

5 Rounds for time:

20 DB / KB Walking Lunges (Medium weight)

10 Burpee

*Aim to keep it even times per round
Tuesday
DE upper

Strong

Fit

Warm up 5mins Mobility

Warm up 5mins Mobility

10 Mins

A1: Pec Fly 3 x 12 @ 3011

A2: Powell raise 3 x 12 @ 3011

8 mins – E2MOM – 4sets

A. Strict Press + Push Press 3 + 5

12 mins – E2MOM- 6sets

B1:OH press in Split x 3-5 @ 40×0

B2 Chin Up x 3-5 @ 40×0

10 Mins

A1: Pec Fly 3 x 12 @ 3011

A2: Powell rasie 3 x 12 @ 3011

8 mins – E2MOM – 4sets

A. Strict Press + Push Press 3 + 5

12 mins – E2MOM- 6sets

B1: Press in Split x 3-5 @ 40×0

B2 Toes down Chin Up x 3-5 @ 40×0

Fight Gone Bad Style

3 Rounds with running clock change every minute.

A. Dip 

B. Lateral raises

C. Rest

D. Chin up 

E. Standing BB Curl

F. Rest

*Aim – Work hard in each round but staying away from failure. Choose weights and rep ranges wisely

Fight Gone Bad Style

3 Rounds with running clock change every minute.

A. Press Up

B. Lateral raises

C. Rest

D. Ring Row

E. Standing BB Curl

F. Rest

*Aim – Work hard in each round but staying away from failure. Choose weights and rep ranges wisely
Wednesday
                                                                                              

Energy

Strong

Fit

Warm up 5mins Mobility

Warm up 5mins Mobility

5 rounds – Alt exercise with partner -BB warm up increase weight as you fancy.

5x high pulls

5x Power cleans

5x front squats

15min -YGIG – (Teams of 2)

A1. 5 x Power cleans (heavy Unbroken 5)

A2.10x Box jumps

Rest 5mins

10mins – YGIG – (Teams of 2- do pull whilst partner is running)

B1: Run 200mtrs (rear alley -left to end and back)  

B2: 10x Pull ups

Rest 5mins

10 mins- YGIG – (Teams of 2- do pull whilst partner is on bike)

C1: Assault Bike x 12/10 Cal

C2: 10x DB push press -medium

5 rounds – Alt exercise with partner -BB warm up increase weight as you fancy.

5x high pulls

5x Power cleans

5x front squats

15min -YGIG – (Teams of 2)

A1. 5 x Power cleans (medium Unbroken 5)

A2.10x Box jumps step down

Rest 5mins

10mins – YGIG – (Teams of 2- do pull whilst partner is running)

B1: Run 200mtrs (rear alley -left to end and back)  

B2: 10x Pull ups -scales

Rest 5mins

10mins- Teams of 2- do pull whilst partner is on bike)

C1: Assault Bike x 12/10 Cal

C2: 10x DB push press -light

Thursday – gymnastics
Friday
ME upper

Strong

Fit

Warm up 5mins Mobility

Warm up 5mins Mobility

20 mins-E2MOM – 5sets

A. Odd – Bench Press 60* 5×5

A2. Even – 1 Arm DB/KB Row 5x8ea

Part B: 12Mins E2MO2M -6sets

B1: Wall Facing Hold 30-60 sec (handstand)

B2: Bat Wing t's 15reps (lying facedown on Rebook steps)

20 mins-E2MOM – 5sets

A. Odd – Bench Press 60* 5×5 -Medium

A2. Even – 1 Arm DB/KB Row 5x8ea

Part B: 12Mins E2MO2M -6sets

B1: Seated 1 arm OH DB/KB Hold 30sec each

B2: Bat Wing t's 15reps (lying facedown on Rebook steps)

15Mins EMOM

Running clock for 15 min. Change exercise on the minute:

Min 1 20 RKB Swing (Medium)

Min 2 10 Box Burpee

Min 3 60/40Singles skips

15Mins EMOM

Running clock for 15 min. Change exercise on the minute:

Min 1 20 RKB Swing (Medium )

Min 2 10 Box Burpee step up

Min 3 60sec or 40Singles skips
Saturday
DE lower

Strong

Fit

Warm up 5mins Mobility

Warm up 5mins Mobility

8min – 2-3 sets of each

A1.  3 x Segmented Clean

A2.3 x Tall Muscle Clean

A3.  3 x Clean high pull

A4. 3 x Power Clean

8mins- E2MOM x 4

B. 4×3 Position Power Clean – hip, knee, floor. -Medium

8mins -E2MOM x 4

C.4×3 High Hang Clean -medium

12mins -EMOM – 12 sets

Font Squat x 3 – medium 30X0 (X means FAST)

8min – 2-3 sets of each

A1.  3 x Segmented Clean

A2.3 x Tall Muscle Clean

A3.  3 x Clean high pull

A4. 3 x Power Clean

8mins- E2MOM x 4

B. 4×3 Position Power Clean – hip, knee, floor. -Light – FORM

8mins -E2MOM x 4

C.4×3 High Hang Clean -medium

12mins -EMOM – 12 sets

Font Squat x 5 – Light 30X0 (X means FAST)

5 Rounds of:

3 x Hang Power Cleans –Medium / Heavy

6 x Push Press – same as hang power clean

9 x Wall Ball -9/7

Rest 30-60 seconds after each rounds

5 Rounds of:

3 x Hang Power Cleans –Medium

6 x Push Press – same as hang power clean

9 x Wall Ball -9/7

Rest 30-60 seconds after each rounds
Sunday
Energy

Strong

Fit

Warm up 5mins Mobility

Warm up 5mins Mobility

8min E2MO2M -4 sets

8x KB swings

8x Press ups

8x KB goblet squats

8x BOR

3 Rounds -fast rounds

A1.15 Thrusters 30/20

A2.Run 400m

Rest 2mins Between Round

3 Rounds – fast rounds

15-12-9 reps for time of:

Calories, Assault Bike

Toes-to-bar

Rest 2mins Between Round

3 Rounds – fast rounds

15-12-9 reps for time of:

Calories, Row

DB GTOH – Medium

8min E2MO2M -4 sets

8x KB swings

8x Press ups

8x KB goblet squats

8x BOR

3 Rounds -fast rounds

A1.15 Thrusters 30/20

A2.Run 400m

Rest 2mins Between Round

3 Rounds – fast rounds

15-12-9 reps for time of:

Calories, Assault Bike

Toes-to-bar

Rest 2mins Between Round

3 Rounds – fast rounds

15-12-9 reps for time of:

Calories, Row

DB GTOH – Medium