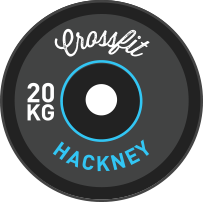 Welcome to Phase 2, week 6 of our 2018 training plan.
Week 6. Well done people a great week under the belts even with the long bank holiday to mess about with your training schedule.
This week some of our reps are coming down and as you know as our reps come down our weight on the bar goes up, but always with great form and remember we don't practice missing lifts. There are a spicy selection of WODs , before you plow into have a look and make a plan.
Smash it.
Monday
20 Mins To establish a comfortable weight:
E, A: Clean x 2 (rest 10 seconds between reps)
N, A:  Power Clean + FS x 2+2
*hold tight on those positions testing is coming
22 min time cap
2×3 rounds
4 x Power Clean (heavy)
8 x Kb Swing (Medium)
400m Run
Rest 5 mins between rounds
Tuesday
Every 3:30
E, A Front Squat @ 20×0
3 x 1,1,1,1,1 (rest 10sec between reps)
working @ minimum of 80%1RM
or
Every 2:30
N, A: Front Squat 5×5 @ 30×0
6 rounds
20-15 Assault bike
20 Wall Balls 9/7
Rest 3 mins
*balls to the wall each round (so to speak)
Wednesday
15 min to find technical weight
A: Split Jerk x 2-3
Every 4 mins – 3 rounds
Thrusters x 5 (build each round)
Double KB Thruster x 5-8 – manageable
Double Unders x 30 -singles 45sec
Rest 2 min
Every 4 mins – 3 rounds
Russian Step Ups x 10ea @BW
Double Kb Deadlift x 15
Toes to Rings x 10 -scales
Every 3 min – 3 Rounds 9as time allows)
400m Run / Row
Thursday – Gymnastics
Friday
20 Mins To establish a comfortable weight:
E, A: Mid Hang Sn + Snatch 1 +1 -2
N, A: Snatch Pull + Power Sn 2+2
ForTime:
40 Push Press 40/25
40 Wall Ball 9/7
40 Ring Row
20 Push Press 40/25
20 Wall Ball 9/7
20 Ring Row
10 Push Press 40/25
10 Wall Ball 9/7
10 Ring Row
Saturday
Every 3:30
A Deadlift @ 20×0
3 x 1,1,1,1,1 (rest 10-20 between reps)
working @ minimum of 80%1RM
or
Every 2:30
A: Deadlift 5 x6 @ 30×0
21 Min Emom
Min 1 : 4/6  Bupree + 6  DL 100/70
Min 2: 4/6 Burpee + 30 DU
Min 3: 4/6 Burpee + 6 DB Thrusters 25 /15
* If not completed within the min rest the following min and join in after,
Sunday
Every 3:30
A Bench Press @ 20×0
3 x 1,1,1,1,1 (rest 10-20 between reps)
working @ minimum of 80%1RM
or
Every 2:30
A: Bench Press 5 x6 @ 3
20 min
Running Cindy
5 Pull Up – scales
10 Press Up -scales
15 Air Squats
Run 200m