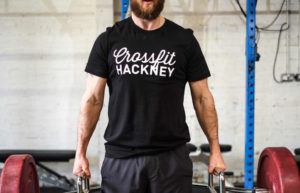 Our new gym at Old Street (31A Corsham Street to be precise) is opening for a weekend of free classes on 19th and 20th May then opening the doors for regular business on Monday 21 May 2018. To book a free class on 19th or 20th May, visit our timetable page, select Old Street, then navigate to the day you want to attend and select your class.
Regular memberships will go on sale the week before we open, but in the meantime we are offering new members the chance to buy a month's unlimited membership up front for £100 (normally £195), or 3 months' unlimited membership up front for £300 (normally £585).
All you have to do is sign up before the 21 May 2018. Find out more about our Old Street site or drop us a line with any questions.
-Offer only open until 21st May 2018 (our standard memberships and full membership prices will apply after this date).
-Offer open only to new Momentum members (members who have not held a regular membership at Momentum Training Hackney during 2018).
-You'll pay up front for your membership immediately, but your one month or 3 month membership will start on 21st May.
-Entitles you to unlimited classes only at Old Street for the duration of the membership (our regular, non-discounted unlimited membership entitles members to full use of both Hackney and Old Street sites).
-You are not tied in to your membership and can cancel at any time (cancellations received after the 17th of the month will not be processed until the end of the following month). If you do not cancel your membership, it will renew at our regular membership prices.
-Memberships are non refundable and subject to our full terms and conditions.