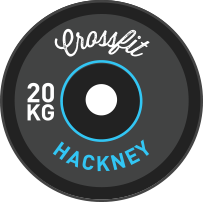 Welcome to Phase 3, week 2 of our 2018 training plan.
Week 2. So how are you feeling after week 1? When we start a new program the first weeks always leaves even the most most experienced athlete with a few aches and pains.
We are repeating our basic lifts, rep ranges and tempos this week so you should have a good idea of starting weights and how your olympic lifting complexes should be flowing, work form and movement don't be a bitch to the weight. As always there is a good selection of WOds and breathing work keep you happy.
Have fun the sun is coming.
Monday
E2MO2M (10min)
A: Paused 3 Position Sn
Mid Shin / Low Hang / High Hang 5 x 2
E2MO2M (16min)
B1: Deficit Deadlift 2″ 4 x 8-10 @ 41×0
B2: 60* Incline DB Press 4 x 8-10 @ 41×0
25 Min Amrap
Teams of 2: YGIG
6ea KB / Db Snatch 22/20
8 Bench Press 60/40
10 Burpee
Tuesday
E2MO2M (10min)
A: Strict Press + Push Press 5 x 3 + AMRAP
Every 4 min complete (16min)
B1: FFE Split Squat 4 x 8-10 @ 31×0
E,B2: Rope Chin Ups 4 x 8-10 @ 3010
N,B2: Rope Chin Ups with toes down 4 x 8-10 @ 3010
5 rounds
3 min work : 1 min rest
7 x Push Press- medium / heavy
7 x Box Jump step Down
7 x Wall Ball
Wednesday
5 Rounds of:
3 Back Sqt 80/55
3 Muscle Ups or 8 Press Ups
Rest 3 min
5 Rounds of:
5 Front squats
5 Chest 2 Bar / 8 Ring Rows
Rest 3 min
5 rounds of
7 thrusters
7 Pull Ups / 14 Bicep Curls (controlled)
rest 3 Min
5 rounds of
10 AKB Swing
20 DU or 40 seconds skipping
Thursday – Gymnastics
Friday
10 Mins of:
A:  Snatch Complex of:
Muscle Snatch
BTN Jerk
Sn Balance
High Hang Snatch
Note: Sets and reps will be to suit the person. Work up in weight over the 10 mins
E2MO2M (12min)
B: Hang Sn + OHS 6 x 2+2
E2MO2M (10min)
C: Heels Elevated Back Squat 5 x 8-10 @ 40×0
Partners YGIG
14 Mins
3 x Hang Power Snatch
5 x wall Ball
10 x Cal Assault Bike
Saturday
Every 4 Mins Complete (20min)
A1: Hang Clean + FS 5 x 3+3
A2: Dip
E, 5 x 5-7 @ 40×0
N, 5×10-12 @40×0 (toes on floor)
18 Mins of:
Min 1: 3 Cleans (squat)
Min 2: 10 T2B or scale
Min 3: 15 Kb Swing
Sunday
Part A:
1000m Row
50 thrusters 20/15
30 Pull Ups
Rest 10 mins
Part B:
3 Rounds
400m Run
12 Turkish Get Up
Finisher:
3 Rounds
15 x Standing Db Lateral Raises
10 x KB Windmill