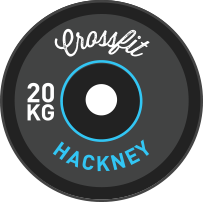 Welcome to Phase 3, week 3 of our 2018 training plan.
Week 3. We are changing things up this week and moving the exercise selection around, so take a few moments to read the program before you pile in. You ll note there are some paused reps and some 1 1/4 reps so make sure you what these are and where they are.. Listen to your coach please.
On a number of the WODs we have not specified a weight, when your selcetining your weight we want you to work hard but not break yourselves the weight should be challenging and where possible as unbroken as possible if you find yourself standing around after every rep the bars to heavy. Loose the ego.
Have fun the sun is coming.
Monday
E2MO2M (10min)
A: Paused 2 Position Sn
Mid Shin / Mid Hang
5 x 3
E2MO2M (16min)
B1: 1 & 1/4 Deadlift (bottom) 4 x 7-9 @ 31×1
B2: 45* Incline 1 & 1/4 BB Bench Press 4 x 7-9 @ 31×1
Teams of 2 (20min YGIG)
6 Kb Snatch 20/16 (3ea)
8 Floor Press 60/40
10 Burpee
Tuesday
E2MO2M (10min)
A: Push Press (use racks) 5 x AMRAP
Note: If the AMRAP is above 8 add weight
E4MO4M (16min)
B1: Bulgarian Split Squat 4 x 7-9 @ 31×0
E, B2: Archer Chin Ups 4 x 7-9 @ 30×1
N, B2: Feet down Chin Ups 4 x 7-9 @ 30×1
Note: Complete both in 4 mins
16 Mins of:
Min 1: Db Thruster x 10-15 -manageable
Min 2: AKBS x 10-15
Min 3: Pull Ups or Ring Rows x 10-15
Min 4: Rest
Wednesday
20min: Every 4 min complete:
5 x Back Squat @ 70%@40×0
400m Run
10min: Every 2 min complete:
GTOH x 5 (medium)
DU 30
10min in teams of 4 (YGIG):
10 Cal Row / Bike AFAP
Thursday – Gymnastics
Friday
10 Mins of:
A:  Snatch Complex of:
Power Snatch
Jerk BTN
OHS
Note: Sets and reps will be to suit the person. Work up in weight over the 10 mins
E2MO2M (12min)
E, B: Mid Shin Snatch + OHS 6 x 2+2
N, B: Mid Shin power Snatch + high hang power Snatch 6 x 2+2
E2MO2M (10min)
C: Box Squat @ 2″above parallel
5 x 7-9 @ 31×0
21-15-9 of:
E, OHS- as form allows
N, Goblet squats -heavy
E, Pull Ups
N, Toes down pull ups
Saturday
10 Mins of:
A: Clean complex
Clean Deadlift
Power Clean
Front Squat
Jerk
Note: Sets and reps will be to suit the person. Work up in weight over the 10 mins
2MO2M (16min)
B1: Power Clean + Clean 8 x 3+2
In Pairs YGIG
5 Rounds
5 Front Squats (medium)
10 Dips
-Then-
5 rounds
5 Thrusters (medium)
10 Hand Release Press Up
Complete 3 sets of 20 Banded Face Pulls once complete
Sunday
15 Mins AMRAP of
200m Run
12 x Double KB Swing
20 x DU
15 min AMRAP of
200m Row
12 DB Push Press
12 DB Bent Over Row
10 min AMRAP
10 cal bike
10 x Persian Press Ups
10 x BB Curls