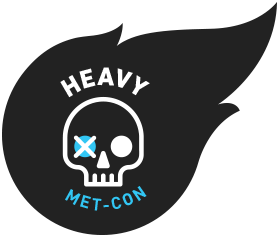 This is an advanced class. The main lifts are with barbells. You must know how to perform these movements without instruction and be confident in holding form whilst under fatigue. Other than that, all are welcome!
This week, people, you'll be working on each station for 8min with a partner in a YGIG format. Choose your weight wisely. Go heavy but don't be silly. We want you move well and have enough recovery that you can repeat the efforts with great form. You'll be getting a 4min rest between each block; earn it.
WARM UP.
BB complex. build your weight through the set.
1x Deadlift
1x High pull
1x Power clean
1x Front squat
1xPush press
A. 3 Power Clean – Heavy
12 Wall Ball UB
B. 3 Deadlift – Heavy but UB
24 DU or 40seconds skipping
C. 6 DB burps devil presses – Heavy
12 (6el) Walking Lunges / Back Steps
D.6 high hang squat clean and press
150m Row / 15 cal Bike