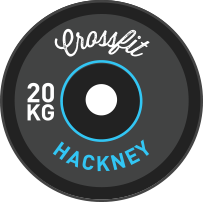 Welcome to Phase 5, week 12 of our 2018 training plan.
Week 12. The final week of this program has finally arrived. Thank F*** for that, I hear you cry. You've put the work in. This week we want to you test out those 3 rep max's, please. We are looking for you to do some YGIG work were we want to work your form but get a good amount of volume too.
We are asking you to work fast and furious in some of your WODS and earn your rest. Take a big breath and go for it…
"leave your ego at the door".
Monday
A 24min to complete
A1. Back Squat 6×5,5,5,3,3,3
A2. Pull ups x 6×5,5,5,3,3,3
*we would like you build the weight as you work through these set your last sets should at least 92%+ 1rpm, If your feeling good go for it.
B 8min YGIG with partner
4x alt ea leg Single leg squats or alt single leg box squats
C 8 min YGIG wit partner
1x MU or 3x strict pulls ups  and 3x ring dips or 9x ring rows and 9x press ups
D 8 min YGIG with partner
20x air squats
*move fast
Tuesday
A Snatch pull x1
Squats or power Snatch x1
OHS x1
B 12min work with a partner to find a 1RPM for the day
Hang power or hang squat snatch x1
C 20min E2MO2M work to rest
(5 rounds each )
3 Power snatch
5 T2B
7 Burpees
*work in 2 waves AMRAP in your 2min window start each new round were you finished the last – Hard and fast
Wednesday
A 12min YGIG work- build weight
A1 hang power clean x3
A2 squat clean x2
A3 Squat clean and press x1
rest 4 mins and get set up
B 32 mins – 4x4min rounds
2min Ski erg Max distance
2min Power clean n press MxReps rx60/40
rest 4 min
2min Bike Max distance
2min Power clean n press MxReps rx60/40
rest 4 mins
Friday
A 24min to complete
A1: Deadlifts 6×5,5,5,3,3,3
A2: Bench press 6×5,5,5,3,3,3
* we wold like you build the weight as you work through these sets your last sets should at least 95%+ rpm
B 8min YGIG
YGIG with a patrner
4el Db rev drop lunges
C 8min YGIG
3x HSPU (strict) or piked press ups
D 8min YGIG with partner
20x KBS each – heavy
Saturday
A 16min Clean complex
Power clean x1
Hang squat clean x1
split jerk x2
B 12min EMOM – Work with a partner @ 70%+
Hang power clean and jerk or hang squat clean and jerk x1
C 20min EMOM work to rest
(10 rounds)
6x Squat cleans
Over bar burpees
*work in 2 waves AMRAP in your 1min window start each new round were you finished the last – Hard and fast
Sunday
A 10 mins
10 Kb squats
10 press ups – Dips
10 KB alt lunges
10 Ring rows – pull ups
B 24 Mins EMOM -Fight gone bad style Mx rps wins
Min 1: T2B
Min 2: Box jumps
Min 3: Db hang clean n press -17.5/12.5
Min 4: rest
C 8min EMOM -fast and furious please
odd: Wall balls
even: DU