Crossfit program – xmas and new years period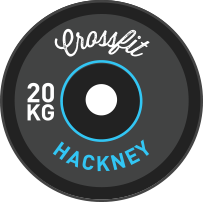 Congratulations, people. You've really smashed it over the last few months and we, your coaches, are very proud to be a part of your journey. As we move into the Christmas and New Year period, we always move into a funny shaped training block. Not because we are not open or haven't planned workouts but many many of you fall prey to the xmas party season… and the "let's have a quick drink after work" period… and "I got to go shopping to get my dog a present" syndrome.
So over this final period, we have planned a smaller training phase where our aim is to maintain your strength, hone your skills, and work the magic that is structural balance: the funny exercises we all need to do but don't. It's not going to be easy, people: we don't do easy, you know that not how we play.
This block will start on Monday 26th November and run until 6th January 2019. Please read the blog each week for your weekly focus and training points – and also to see what you've got coming. A lot of you peeps who have some time under that lycra need to start thinking and working your mobility and warm ups with a bit more gusto so you can hit the body of the workouts on fire. I know I'm an old fart but it can take me 20mins mobility and drills before I'm ready to starting lifting some good numbers.