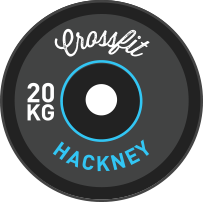 Welcome to week 1 of our xmas and new year training program.
Week 1. The is a short block of training people (5weeks) its focus is some solid maintenance, some reinforcement of your ninja like skills and some time on your structural balance – the funny little bit we don't like to do but now we need to.
This week we are Starting of with some structural balance work and some drills to get you ready for some good solid basic lifting, the reps aint to high some you should be able to put and maintain some weight on the bar. There is a good selection of YGIG workout as well as some good old fashioned straight forward WODs. There is a bit of a theme going on through Saturdays because you love it so.
Work hard be nice to people and go easy on the pudding.
Monday
A 10 mins to complete
A1: FFE Split Squat 3 x 8 @ 2210
A2: Band pull a-parts 3 x 20
B 20 Minutes to complete
B1: Back Squat 5×6-10 @ 40×0
B2: Pull ups 5x 3-6 @3010 – Pull scales please
C 10 min working with a partner alt EMOM
C1: Bike/ Row 1min max distance
C2: Supinated Db tricep ext and floor press 10+10
D 10 min working with a partner alt EMOM
D1: Row / Bike 1min max distance
D2: Db curls and single ring rows 10+10
Tuesday
A 12 Mins
Muscle snatch x3
Snatch high pull x3
Power snatch x3
snatch balance x3
*slowly build weight through sets
B 15 Mins complete:
Every 90 Seconds
B1: Power snatch 4 x 3-5
B2: OHS 4 x 3-5 @2111
*FORM FORM FORM
C 12min add reps and see how far you can go
5 wall ball
5 T2B / scales please
10 DU
10 wall ball
10 T2B
20 DU
15 wall ball
15 T2B
30 DU
Wednesday
A 10min
YGIG with partner
Deadlift x6
Power clean x4
Thruster x2
*start with the bar build your weight SLOWLY.
B 20mins mx rounds with a partner YGIG for rounds.
6 power clean and press -medium
6 burpee box jump's or box jump step down24/20
12 T2B – K2E
Friday
A 10 mins to complete
A1 1lg RDL 3 x 6el @ 2210
A2 scapula press ups 3 x 10
b 20 Minutes to complete
B1: Deadlifts 5×3-5 @ 40×0
B2: Bench press 5×6-10 @3010
C 10 min working with a partner alt EMOM
Ski Erg 1min max distance
Slow mountain climbers on MB
D 10 min working with a partner alt EMOM
Bike/row 1min max distance
pronated round the worlds x10
Saturday
A 12 Mins
Muscle clean x3
Clean high pull x3
Power clean x3
Front squats x3
Push press / jerk x3
*build weight through sets
B 15 Mins complete:
Every 90 Seconds
B1: Power clean 4 x 3-5
B2: squat clean and jerk 4 x 3-5
*FORM FORM FORM
C 8min teams 3 AMRAP
90x power clean and press- max 5 reps each 45/30
90x burpee over bar -follow the leader 1 rep at a time
Sunday
A 8min
YGIG with partner
Deadliftsx6
power clean x3
*increase weight slowly this is a warm up
B 5 Rounds Every E2O2M
Snatch x 3 -medium
RKb Swing x 12
C 5 Rounds Every E2O2M
Clean x 6 – medium
Wall Ball x 12
D 5 Rounds Every E2O2M
Thrusters x 9
Assault Bike x 12cal
E 5 Rounds AFAP
Bulgarian Split Squat x 9el BW
Run 200m