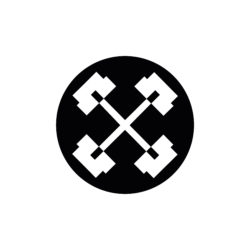 June will bring about some percentage work on the 1RM / 5RM's that we achieved last month. We would recommend that of the 100% figure, you work off the 95% number. I.e. If, for a given movement you hit 100kg we would use 95kg as the number to figure 70% off of. This would come to 66.5kg. This little trick will allow us to not overload when we should be using the lighter percentages and focus on the speed and precision of the movements.
June will see us using more Olympic lifting complexes to focus on working different positions and fixing our weaknesses. Our coaches may change some of these up to add or subtract from the movements to make them more suited to the individual. Please don't forget all the work that we have done in the previous months with accessories for upper and lower. If you are one that needs to keep some of this work in your program please do use "Open Gym" to bring up these weaknesses.
Please be aware for those who have been regularly attending the Sunday sessions and going through the named workouts that we will be starting over again now that we have a few under our belts. Please get those little black books out and lets mark that fitness against out previous self.
A few reminders that we now have a specific mobility class on Thursday mornings @ 7am where we will show you how to fix some of the limitations you may have. This will be a great addition to your training schedule if you are finding it difficult to get into some of the positions required for the Olympic lifts, so get your bum along to see Anthony Masters for some suppleness pre-breakfast.
Weekly training schedule:
Monday: Power Clean & Jerk, Front Squat & Leg finisher
Tuesday: Higher volume on the shoulders preparing for the heavier weights to come.
Wednesday: Strength-based energy systems. We'll be aiming to get warm 0:00-15:00 then have 20:00-40:00 mins of work to get through.
Thursday: CrossFit Gymnastics – Now with beginners and advanced components with Jenna and Anthony Masters
Friday: Deadlift and a little structural balance work, you know we all need it.
Saturday: Snatch Preparation and Complex Team and Partner workouts grab a partner and suffer together.
Sunday: Clean Preparation and Complex. Testing workouts and names WODs.